When you have LV= car insurance, all your vehicle glass repairs and replacements are carried out by Autoglass®. So if, for example, you've got a chip or crack in your windscreen, you don't need to call LV= to let them know. All you need to do is book online and we'll take care of everything else.
Making a claim for windscreen repairs or replacements
After you've got in touch with us to discuss your car's damaged windscreen or windows, we speak directly to LV= to manage the claim on your behalf. You will need to pay an excess; the amount is detailed on your LV= car insurance documents. We take the payment at the time of booking, to save you time and effort.
Our quality and guarantee
As an LV= car insurance customer you can be confident in the work we carry out for you. We offer a lifetime guarantee on our vehicle glasswork (both the parts we fit and our repair and installation workmanship) for as long as you own your vehicle.
This is subject to the terms and conditions of our guarantee.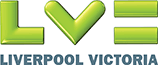 What LV= car insurance customers are saying about Autoglass®...
Quick, simple and easy





Online booking was very easy and quick. Contacted by call centre to confirm date of repair and repair man rang on morning of repair with an arrival time - very impressed
Brilliant





Lot quicker than expected would definitely use again
Professional service





It was very easy to make the appointment online. The staff who came out were very friendly and professional and did an excellent job of replacing my window screen.