Autoglass® Executive team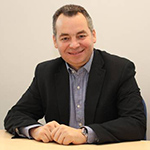 Taxiarchis Konstantopoulos
Managing Director
Taxiarchis was appointed Managing Director of Autoglass® in February 2015.
He first joined Belron® Group in 2006 as General Manager of Carglass®, Greece, where he and his team achieved considerable results following the successful implementation of the company's investment programmes whilst developing long-standing relationships with key industry partners.
Prior to joining Belron®, Taxiarchis previously held management positions at Texaco and Shell, mainly in their retail functions.
Taxiarchis holds a BSc in Engineering and MSc (Eng) in Manufacturing Engineering and Management from the University of Birmingham.
Contact Taxiarchis here (email TaxiarchisK@autoglass.co.uk)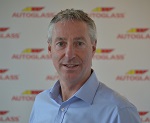 Neil Atherton
Sales & Marketing Director
Having held previous positions in the business, Neil became Sales & Marketing Director for Autoglass® in September 2014 with responsibility for continuing to build the brand's offer for consumers, fleets and insurers.
He first joined Autoglass® in 2005 as Finance Director, with responsibility for Finance, IT, Risk & Compliance, Property and Fleet. Prior to joining Autoglass®, Neil held several positions within Heywood Williams and Courtaulds Textiles before joining Plumbs, the privately owned soft furnishings company, first as Finance Director and then as a Managing Director. Neil is a graduate of Sheffield University and a qualified Chartered Accountant.
Contact Neil here (email NeilA@autoglass.co.uk)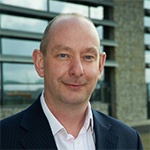 Andrew Bentley
Finance Director
Andrew joined the executive team in March 2019, and is responsible for the business's Transformation Programme as well as the strategic direction, performance analysis, business planning and continuous improvement across the finance, procurement, property and fleet areas.
Prior to joining Autoglass®, Andrew spent 17 years at Nestle in senior finance roles.
Andrew is a chartered accountant and also holds a Bachelor of Laws (LLB) from the University of Glasgow and an MSc in Charity Finance and Management from Cass Business School.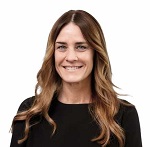 Jo Fryer
People Director
Jo joined the executive team in January 2019 to lead the company's People agenda, which ensures that Autoglass® continues to deliver world class service, through attracting and retaining the best talent in the industry. Developing capabilities to succeed in a rapidly changing business world and tailoring the working environment to balance the needs of multi-generational employees are integral to Jo's People strategy.
Jo joined the company over a decade ago and has an acute understanding of the company's values and culture and the role these play in spearheading the overall performance of Autoglass®. Prior to her appointment as People Director, Jo served as Head of Leadership Partnering.
Before joining Autoglass®, Jo spent more than 20 years working in the HR function at RSA.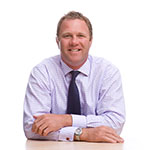 Simon Blake
Customer & Operations Director
Simon joined the executive team in July 2015 to lead the operations and supply chain functions for Autoglass®, with responsibility for delivering operational excellence and to help create the right environment and capabilities for the business to deliver outstanding service to our customers.
He has been with the Belron® Group since 2005 holding different senior roles, with the last three years as Head of Global Supply Chain Management for Belron® International, prior to this he was part of the executive team at Autoglass®. During his time at Belron® his responsibilities have spanned supply chain development, including network modelling, optimization and the development, sharing and implementation of supply chain best practice across the 34 countries where the vehicle glass repair and replacement business operates.
Before joining the Group, Simon was Managing Director for Norbert Dentressangle Logistics (UK) and held roles at Express Dairies Distribution.
Simon has a BSc (Hons) degree in Land Management from Reading University and is a Member of the Institute of Logistics and Transport.
Contact Simon here (email SimonB@autoglass.co.uk)
For a quick and easy way to make an appointment book online now.
---
Sign in to manage your appointment and pay any outstanding balance.
---
---
Autoglass® is rated

4.4 / 5
Based on over 70,000
reviews
---