Full Interior Service
Vehicle interiors hold millions of particles and pathogen agents carried by air, people and animals. To give you peace of mind*, we've enhanced our cleaning procedures to offer you a Full Interior service at our Centres.
What is a Full Interior Service?
Our Full Interior Service offers extra protection for vehicle interiors and has been designed to restore vehicle hygiene*, helping to protect the driver and any passengers.
It consists of a professional fogging treatment using disinfectant that kills and protects against 99.99% of viruses and bacteria*. This is applied to the full interior of the customer's vehicle and at the end of the treatment, the vehicle is vacuumed throughout.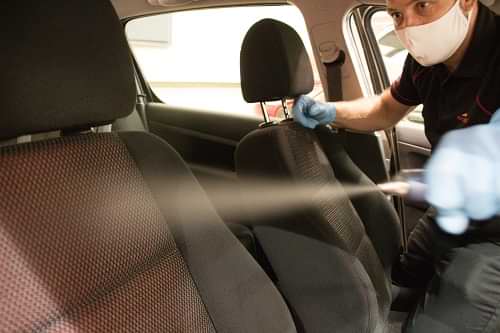 What are the benefits of a Full Interior Service?
All areas of the vehicle interior are treated, including upholstery
It covers hard-to-reach areas such as air vents
It's fast-acting and includes a full vacuum
The service is conducted by trained technicians, using professional equipment
No additional waiting time
The service takes around 20 minutes and is completed during your appointment.
Book your Full Interior Service with us today.
---
---
---