The Vanbrella® is an innovative purpose-built canopy fixed to a growing number of our technicians' vans. It is designed to enable vehicle glass repair and replacement in wet weather conditions.
You can't replace a windscreen, side or rear window in the rain without cover and, as 90% of the work we carry out is done at a location of the customer's choosing, the British weather can have an impact on our service. Now, in the Autoglass® Vanbrella®, we have a solution that allows us to offer a full service to our customers - come rain or shine.
Designed and patented by our in-house technical research department, the Autoglass® Vanbrella® is the result of several years' development work. Prototypes were thoroughly tested – almost to destruction. It was even tested at high speed on a test-track to ensure it did not adversely affect the handling of our vans.
We aim to fit the Vanbrella® canopy to 400 of our Autoglass® vans by the end of the year.
So, next time your car has a windscreen repair or replacement it may a technician equipped with a Vanbrella® who carries out the work.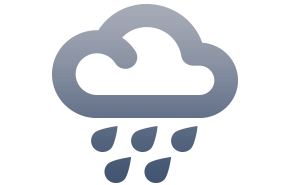 The Vanbrella® is a large extendable canopy housed in a special roof box mounted on top of the Autoglass® technician's van.
On arrival at the customer's home or work the technician simply undoes a few clips on the roof box and swings out the Vanbrella®. It can be quickly deployed to the side or the rear of the Autoglass® van to provide shelter.
The technician can then carry out the glass repair or replacement while the Vanbrella® keeps the rain off the customer's vehicle. It also helps to keep our technician dry as he works.