Founded in 1919, Citroen is one of the leading French car manufacturers that is part of the PSA Peugeot Citroen group. From small cars to vans and SUVs, Citroen have a diverse range of vehicles that are popular around the globe. Whether you need a windscreen repair for your C1, a glass replacement for your C2 or a rear window replacement for a C4 Cactus Hatch, we're here to help.
Citroen Driver Assist
Newer Citroen models have now been manufactured with innovative technology to help assist you while driving with the aid of cameras and sensors. Citroen's driving assistance features include Highway Driver Assist to help control your vehicle at a set speed, distance and within the lines as well as Park Assist 360 that provides all-round vision from four cameras. Some of the cameras and sensors that are used for these features may be mounted in or around the windscreen and can be affected when a windscreen is replaced. Don't worry, our expert technicians are fully-trained to carry out a camera calibration on the same day of your windscreen replacement.
Your windscreen provides up to 30% of the vehicle's structural strength. If you have a chipped windscreen, it could turn into a crack at any time, which could cost you more money and time to get fixed. If you know that your front windscreen has a crack, we recommend getting it fixed as soon as possible.
At Autoglass®, we provide Citroen windscreen replacement at a time and place that suits you – we'll even handle the paperwork. If you book online, you don't need to dig out the paperwork.
All we need is your surname and postcode to confirm your insurance details.
In addition to this, making a glass claim won't reduce your No Claims Bonus.
Citroen Windscreen Repair and Replacement
Depending on the location, type and severity of the damage to your Citroen's windscreen, we may be able to repair it. Book online and complete a damage assessment in just a few minutes and we'll let you know if we can repair it or if you will need a glass replacement.
If it needs to be replaced, it could be one of many different Citroen windscreens. Our expert team will be able to tell if your car's windscreen is heated or equipped with any safety cameras.
Don't worry, you're also covered by our guarantee for as long as you own the vehicle.
You can arrange an appointment with us in just a few minutes. Book online today.
At Autoglass®, we only use glass manufactured to Original Equipment Manufacturer (OEM) standards, whether sourced from original equipment manufacturers or other suppliers, ensuring that the glass we fit is as good as the original piece of glass we are replacing.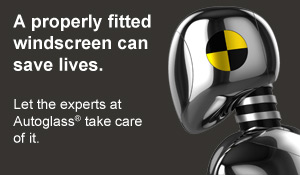 Autoglass® can repair or replace windscreens for all models and versions of Citroen.
C1
C2
C3
C3 Aircross SUV
C4 Spacetourer
C4 Cactus Hatch
C5 Aircross SUV
C-Zero