The new generation of the iconic Mini was introduced in 2001, BMW having bought the brand from the former Rover Group.
The windscreen of the new BMW Mini model range is generally more vertical than on many other modern cars and tends to be more susceptible to damage from road debris. Consequently it is one of the models that technicians from Autoglass® repair or replace windscreens on most frequently.
Unlike the original British Motor Corporation/Rover Mini, the new BMW Mini is available in a range of models including Hatch, Convertible, Countryman, Clubman, Coupe, Paceman, Roadster and Clubvan.
According to the individual model - Mini 'One', 'Cooper' and 'John Cooper' versions are also available, giving motorists a lot of choice.
The model, version and trim level of your Mini will therefore determine which type of windscreen it will require if a replacement is necessary.
BMW Mini Windscreen Repair and Replacement
Depending on the location, type and severity of the damage to your Mini's windscreen, Autoglass® may be able to repair it. This means you may not necessarily need a replacement screen.
However, if it needs to be replaced, it could be one of 19 different BMW Mini windscreens. The experts at Autoglass® will be able to tell if your car's windscreen is one that is heated or equipped with a rain sensor for example and ensure that the correct one is fitted. All our workmanship and parts are guaranteed for however long you own the vehicle.
Get your Mini's damaged glass fixed with us. It's quick and easy to book online today.
At Autoglass®, we only use glass manufactured to Original Equipment Manufacturer (OEM) standards, whether sourced from original equipment manufacturers or other suppliers, ensuring that the glass we fit is as good as the original piece of glass we are replacing.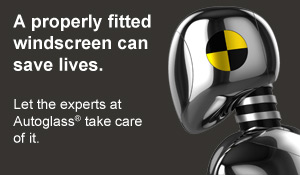 Autoglass® can repair or replace windscreens for all models and versions of BMW Mini.
Hatch
Convertible
Countryman
Clubman
Coupé
Paceman
Roadster
Clubvan